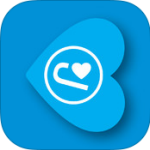 Features
Jaqard is a shoppingapp with both brains and brawns. At the aesthetic level you're met with an elegant interface that is easy to navigate and pleasing to look at. At the shopping level you're met with all sorts of features that makes shopping online hassle-free.
In addition to this app being used for shopping, it's also a community of fashion-lovers. You can follow other users, give advice, and read advice regarding fashion trends. Based on these interactions with other users you can enhance your fashion taste, and broaden your range of styles.
With a simple tap you can suggest outfits by adding matching items together. You can also upload photos from your iPhone to show others styles that you like, or are trying out.
Mission Accomplished
This app excels in both design and functionality. For a free app, this is a must-have for fashion-lovers and online shoppers.
Room to improve
The menu on the right-hand of the screen only comes out when tapped on. To speed navigation around the app, it would be nice if the menu was at the top or bottom of the screen at all times.
Conclusion
Jaqard is one of those shopping apps that is a must-have. It should sit in the same folder on your iPhone that your eBay and Amazon apps sit. At any rate, it should be used more than those apps when it comes to shopping. What makes Jaqard so awesome is that you can match and pair items, or look at already paired styles, and just order those styles in one tap.
Review overview

Market size
User interface
Ease-of-use
Features

Summary

5
[shareaholic app="share_buttons" id="4703992"][shareaholic app="recommendations" id="4704000"]