Help Yourself And Your Family Avoid Pesticides With These Four Apps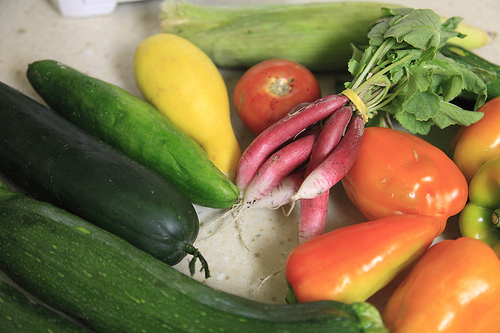 With so many additives, impurities and potentially hazardous ingredients in the foods we eat, more and more people have turned to cleaner and more organic sources for their nutrition.
The simple notion, that what you put into your body results in what you get out of it, is something that many fail to fully comprehend. Fortunately, technology has made it possible for consumers to locate and understand which foods are more prone to pesticides and other harmful chemicals. In the following article, we will discuss four different apps that can help you find which foods are clean and safe to eat and which may be off-limits based on your dietary choices.
What's On My Food?
Anyone who has worried about what may be in their food will be able to find solace in the What's On My Food app, available on iPhone and Android devices. Users will be able to access a variety of informative statistics on various types of produce to see what may be lurking on or just under the surface of our favorite fruits and vegetables. This app uses scientific data and peer-reviewed analysis of pesticide components to help separate legitimate worries from urban legend. Best of all, the Whatâ??s On My Food app is completely free to download.
https://itunes.apple.com/us/app/whats-on-my-food/id334912899?mt=8
Dirty Dozen for iPhone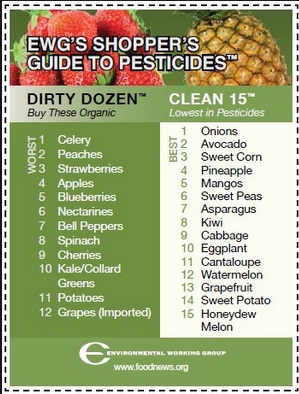 Not all foods need to be organic in order to be safe, but the Dirty Dozen for iPhone app allows users to find out which fruits and vegetables are usually laden with pesticides. Armed with this information, consumers can then make the best choices as to which items should be purchased from organic sources and which ones are acceptable after a simple wash. The name of the app is derived from one of its features, a list that is comprised of the top twelve worst offenders when it comes to the prevalence of pesticides in them. This app can be downloaded via the iTunes App Store for free.
https://itunes.apple.com/us/app/dirty-dozen/id312336368?mt=8
Fooducate
The Fooducate app for Android and iOS devices is useful in a variety of ways. You will be able to see what types of pesticides are found in various fruits and vegetables, but the app also offers more options. Users will be able to track their caloric intake, exercise and overall quality of the calories consumed, and can see recommendations for healthier options of existing foods found throughout the home. Healthy shopping lists can quickly be created to keep you on course when at the supermarket, and a balanced overview of each food item listed can be assessed independently to determine which foods are right for you.
https://itunes.apple.com/us/app/fooducate/id398436747?mt=8
Organic Food List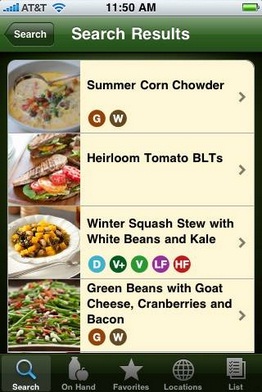 Those who wish to avoid the most dangerous types of produce at the supermarket will enjoy the simplicity of the Organic Food List app, which can be found on the Android Marketplace for free. Users will be able to quickly see a list of over twenty types of produce that is often laden with pesticides. Armed with this information, shoppers can decide which items need to be organic and which can be purchased safely without fear of impurities and dangerous chemicals.
https://play.google.com/store/apps/details?id=com.borg.organiclist&hl=en
Featured images:
 

License: Creative Commons

 image source
 

License: Image author owned

 

License: Image author owned

 

License: Image author owned

 

License: Image author owned
This article has been contributed by Kevin Ben, who works at a pest control company. He enjoys travelling and adventure sports. You can follow him to know more about his experiences and opinions.

[shareaholic app="share_buttons" id="4703992"][shareaholic app="recommendations" id="4704000"]