Bug Busting for the 21st Century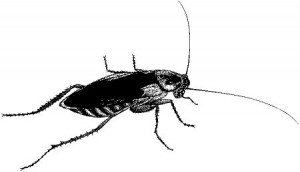 In an ever-changing society, a company or service must be willing to quickly adapt to new technologies. One of the greatest evolutions of the 21st century is the smartphone and its limitless apps.
While you may not associate pest control services and termite inspection with smartphone apps, you may become more familiar with exterminator companies that are evolving because of new technologies.
Terminix recently released their Account Manager App on iTunes and Google Play, bringing the termite inspection, pest control, and exterminator services into the modern era. Through the Account Manager App, customers who download the app and enter their customer account number can have access to many functions that would normally require a phone call to the company to complete. Now, itâ??s more convenient for customers to modify their account information and request pest control services.

If a customer needs to view or reschedule an appointment, he or she can do so with help from the app. This can save a customer a lot of time because they can view or change their appointment time or date just by pressing a button on their phone. Additionally, the app can remind the user of an upcoming appointment. If you need to speak with an expert, the app will allow the user to contact a licensed professional.

If there is an emergency, such as an invasion of ants, the pest control provider can be quickly notified and schedule an emergency pest control visit. This eliminates the need to be on hold on the phone while a customer representative tries to schedule you in for the day. Another benefit of the App is that users can access their billing information and account history without having to call their customer service line and deal with upselling or customer surveys.

A further enhancement the Account Manager App provides is the ability to leave the pest control expert notes about the visit when making or rescheduling appointments. If the customer is unable to be at the location when the expert arrives, the expert will have access to the instructions and information the customer wants directly. This is far more beneficial than having to rely on the person present to share that information and possibly get it wrong. Additionally, if the customer has pets or other special needs, he or she can simply input that as notes for the technician, giving the technician a much-needed heads up so that the visit can be tailored better, improving customer service in a fast, efficient manner.

In addition to smartphone apps, many businesses have mobile-friendly websites. This is another must-have in today's information-heavy society as consumers are increasingly accessing the web through smartphones and tablets. The smaller screen real estate often makes displaying the site at full size an exercise in frustration. Mobile-friendly websites are sized much more appropriately.

Companies operating in the current age should never discount the usefulness and convenience of smart phone apps. Not only do they make it easier for customers to manage their accounts, they benefit a company by helping them interact with loyal customers. This helps prevent possible mistakes or misunderstanding that could take place during the process. In the end, apps provide better customer service than any other form of communication between companies and their customers.

Author Bio: Rose McMillan is an experienced pest control professional, turned freelance writer. She has experience working the New York metro area and now she seeks to share her knowledge through blogging. Sources: Terminix

[shareaholic app="share_buttons" id="4703992"][shareaholic app="recommendations" id="4704000"]