5 Apps that Let You Automatically Create and Share Interactive Multimedia Stories
There is nothing better than telling a compelling, interesting story.
Getting people involved, interacting as you weave a picture…it is a part of every culture that will always hold relevance. Even in the digital age, when the means of sharing those same stories has changed, as well as how they are crafted in the first place.
Creating an interactive story is easy when you factor in multimedia and social networking. There are several tools out there that can help you do it, as well. Whether it is for personal or professional use, here are five programs that can help you tell your story to the world.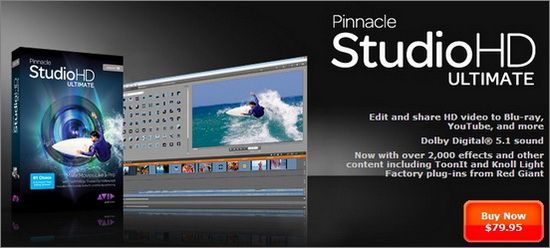 One of the most popular program developers on the web, Pinnacle has been making staples for the industry for years. They have several products in different categories, like video editing, music creation, video transfer and capture and more. Most of their programs offer various multimedia options for you to build something more interactive. It costs a decent chunk of change, but if you need something professional it is a good option.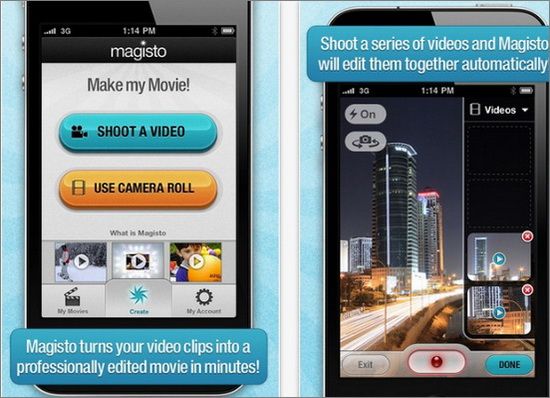 If you have an iPhone, iPod Touch or iPad, this is a fun and free video editor. It lets you string together multiple videos and photos to create a larger clip. You can then share it on your social media profiles for others to see. It is extremely basic, but works well. Especially if you just want something simple that you can have on hand while you are out and about. I have seen several people use this one to capture special events like festivals and even protests.
Sometimes the story you want to tell is more instructive. This is a video editing and screen capture softwhere that lets you create interactive videos for any use. I have found it is great for educational videos meant to show the user how to do things step by step. A number of graphic designers I know recommend it for making tutorials, especially. The program is pretty expensive, but there is a free trial you can use.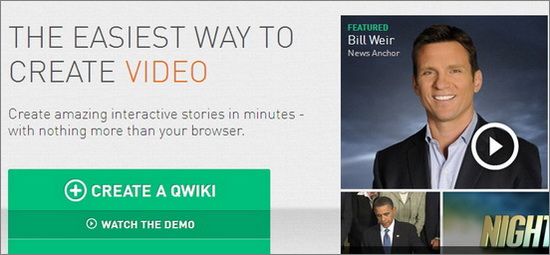 Truly multimedia intensive, this is a great little program that lets you put together interactive clips. You can add in video, audio, pictures, infographics and voice overs for a more complete experience. It creates a channel for all of your videos, which can be linked or embedded for easy use. Many professional uses have been found for this site, with companies building their own Qwiki channels. News stations have especially enjoyed it.
This is a really interesting site. It works by adding a geolocator to your stories, using Google Earth. It is another one that has been utilized a lot by news sites, as they can show a visual of where on the globe the event took place. But it can be used for educational purposes, or even to show the location of something like a concert or historical event, as well. It is still in beta, but worth trying.

Do you have any cool programs that allow you to make multimedia stories that are more interactive than the average video? Tell us in the comments!

Jessy is the creative blogger for Dobovo, the best tool for getting travel expired. Tell your trip multi-media story after you travel with us!

[shareaholic app="share_buttons" id="4703992"][shareaholic app="recommendations" id="4704000"]