4 Apple Apps You Can Use To Figure Out Which New Hairstyle To Get
If you are interested in ways of improving your looks, one of the things you will need to do is make sure that you make your hair look beautiful. However, for most people, this is easier said than done.
When you are interested in doing things such as trying out new hair care products or trying new hairstyles, the fact that you would be doing something you have never done before may be a bit daunting. In some cases, this may end up going horribly wrong, which is something that most people want to avoid.
Fortunately, there are a number of things you can do to reduce the risk of this happening. For instance, you could try to download a number of apps on your phone, and then use them to help you figure out anything to do with hair care. Some of the most talked about ones include:
Hair Salon
This is an Apple app that costs $1.99, which is a bargain considering how easy it makes it for you to figure out which new hairstyle to get. If you are tired of your current hair style and need to get something different, you can download this app, take a picture of yourself and then try to apply the preloaded hair styles to find out what you look like. Using this app, you can decide in minutes whether a particular style suits you or not. This saves you a lot of time and money.
Hair Makeover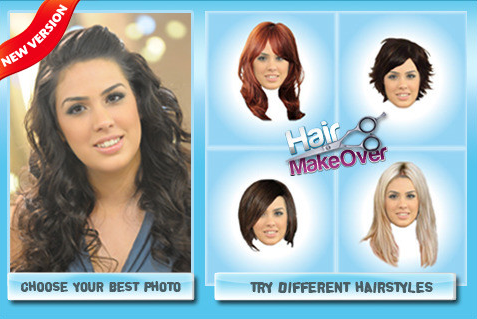 This is an app that is more or less similar to the Hair Salon app. The only difference is that itâ??s free. However, this does not mean that it has less functionality compared to the paid app. In fact, it has lots of nifty features you can use to find out how you would look if you changed your hair style or color.
Hair Color Premium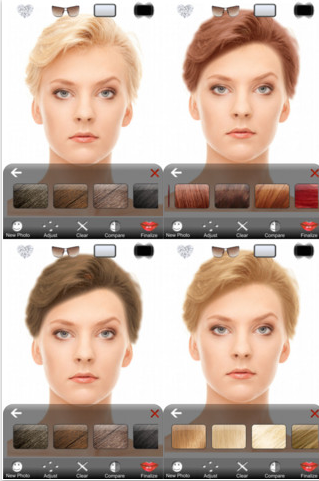 This is another $1.99 app that can help you figure out how you would look if you changed the color of your hair. One of the benefits of this app is the fact that itâ??s very realistic. This means that when you use it, the results that you get will reflect what you would look like in real life. This makes it the best app to use when you need to get an accurate idea of what effect a hair color change would have on your overall look. The only downside to this app is that it does not allow you to get any other information apart from this. However, the fact that it does one thing very well means that itâ??s worth it.
80â??s Hair
If you are interested in getting a hairstyle that was popular in the eighties, this would be the app to use. It has tons of popular hair styles from this era, and you can apply them on a photo of yourself to find out how you would look if you changed your hairstyle.
There are many more apps that can be used to provide lots of different kinds of information about your hair. If you are interested in just finding out what you would look like if you changed your style, the ones above would be your best shot. Have fun!
Featured images:
 

License: Image author owned

 

License: Image author owned

 

License: Image author owned

 

License: Image author owned
Lucy Mcclane is part of the team at Dr. Ming Dangâ??s Dermatology and Skin Cancer Center, a renowned dermatology clinic in Pleasanton. For more information, log on to http://pleasantondermatologymd.com/.

[shareaholic app="share_buttons" id="4703992"][shareaholic app="recommendations" id="4704000"]