20 Tips On Taking a Holiday To Thailand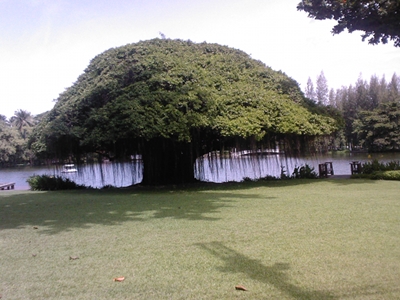 Here are some straight up facts and tips for staying in Thailand, for staying safe and random advice for generally getting the most out of your stay in this beautiful country with such lovely people.
Whether you are coming to Thailand on holiday or planning on a long stay in Thailand, I hope these facts help and make your stay more interesting in this unique and amazing country. These facts and tips are in no apparent order.
1) When I first arrived in Thailand I was told that there were 20 different types of smiles in Thailand – 'The Land of Smiles'. This turned out to be nonsense. People smile for the same reasons as in the West and are mostly sincere, as in the West. Although people do smile in Thailand more than in the West.
2) I personally had no malaria jabs in the entire 10 years I spent in Thailand. I would only have malaria medication or jabs if I were venturing out on a forest trek deep in the jungle. Although if your doctor recommends taking malaria jabs or tablets it's better to go with his opinion obviously. If you plan on doing jungle treks it does pay to take anti-malarial drugs.
3) The most effective anti-mosquito precautions you can take are to cover up with long-sleeved shirts/tops and long trousers in the evening. It cuts down bites by around 90%. Just spray the remaining exposed areas and make sure your trousers cover your ankles. Contrary to what you see in a lot of movies, mosquitoes rarely bite you on the neck and usually prefer areas close to the bone for some reason.
4) In the West we usually refer to bananas as big or small bananas. There are many varieties of bananas in Thailand, so experiment with which ones you prefer.
5) If you go on holiday with Thai friends, the chances are that it will be much more relaxed than in the West. They will more than likely not ask what your plans are going to be and will just meet up with you when you happen to spot them out and about. This applies to friends outside the tourist area – the tourist areas are quite different.
6) Many Thai people will refer to their best friends or cousins as their 'sister' or 'brother' which gets a bit confusing. Sometimes figuring out who is their real sister or brother takes some time to learn.
7) If you want to learn Thai and are serious about learning Thai up to a good standard, learn to read from day one. You will be tempted to skip learning writing and reading until you've learnt some useful phrases. However, if you learn to read and write it will reinforce your accent in Thai as you can only really see the exact pronunciation and accent through reading. Spending time from the outset on learning to pronounce the vowels and consonants properly in particular will boost your fluency and accuracy 10 fold if you invest the time.
8) Bear in mind that if you go to Pattaya, Phuket or Central Bangkok, you are not seeing typical Thailand. These are tourist areas where there are more scams to look out for than off of the tourist track.
9) In the Grand Palace in central Bangkok you will be asked to pay a fee to hire socks and shoes that cover your feet properly etc. This is a tourist area and this does not apply to normal temples in Thailand. In temples outside of the tourist area you take off your shoes or sandals anyhow when you enter a temple. Wear long trousers and cover up with a long-sleeved top if possible. Don't step on the threshold as you go in, instead step over it and always ask permission in a temple if you wish to take a photograph of something. In the Grand Palace, if you have a work permit it will more than likely have no effect if you are trying to get in for the normal Thai price. Normally, if you have a work permit it will have effect and you will get into places at normal Thai prices – the Grand Palace is the only place where this has no effect, as the kiosk personnel are pretty hardened.
10) If you are travelling on a budget, you can cut a lot of costs down by staying at a resort, bungalow or apartment popular with Thai tourists. They won't be so jaded there and it will force you to practise Thai as there will be less English speakers in these areas. You can also save money on food by aiming for places with less English writing on the menu and a menu that actually has the prices written on it obviously. As a general rule of thumb, the more a restaurant or shop is catering for tourists, the higher the cost, but not in all cases.
11) Always try and remain calm, even in an argument because if you lose your cool and start shouting you will immediately lose face.
12) Don't hire a motorbike full stop if you can help it. Just check out the accident rate and death rate for that particular area to help make up your mind on this one.
13) By law, you as a foreigner are supposed to carry your passport on you at all times. However, by doing this you can easily lose it. One option is to go into a copy shop and do a copy of the main page of your passport, get it laminated and carry it like you would an ID card and lock your original passport in the hotel safe. Most places will accept a copy of your passport in an ID card format.
14) April is the hottest month in Thailand and also when the Songkhran festival takes place. Stay safe in amongst the celebrations and preferably off the roads. Keep your wallet and phone safe and waterproof by putting them in plastic bags or something else air tight. Do not carry your wallet in your back pocket for obvious reasons, especially when walking down Soi Koasan or at JJ market.
15) Never sit on a deserted beach alone, or anywhere in the world on a deserted beach for that matter.
16) Remember that as a pedestrian you have less rights than a pedestrian has in the West. Here cars and motorbikes have right of way transcending any written laws there may be. Even along the pathway sometimes, so make sure you really do look both ways as motorbikes come down the road both ways. I once saw a man look right but not left, only to get hit by a motorbike coming in the opposite direction.
17) Do not hire a jet ski. They are technically illegal in Thailand, even though they are around and if you happen to hire a jet ski from a local mafia group there are all sorts of dangers or scams waiting to happen here. 9 times out of 10 you will have no problem, however, it is like rolling a dice and very risky.
18) Do not mention politics in Thailand, as this area is always volatile. Never pat people, even children, on the head and never show the soles of your feet at someone by accident, including putting your feet up against a cinema chair in front of you. Thai people are horrified when Westerners in movies put their feet up on a desk. Always take your shoes off when you go into someone's house or an establishment where you see a collection of shoes outside.
19) Wai people in return or people older than you by all means, but don't wai people first who are younger than 18. They will see this as bad luck as usually the younger person wais an older person first, unless they are offering a service and you are a customer.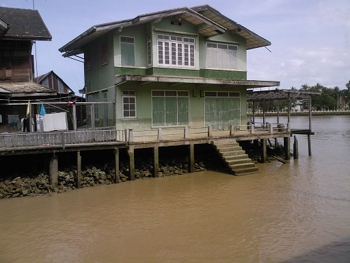 20) Thailand is hot, which is an understatement and you can really see a drop in your energy levels when you stay here. If you can, slow down the pace by walking slower and don't try to cram you itinerary full of excursions. Try to leave some time for just chilling out around the pool and you will not feel so exhausted. Perhaps consider taking off your watch and forgetting time for once if you have no time-specific plans.

[shareaholic app="share_buttons" id="4703992"][shareaholic app="recommendations" id="4704000"]