Top Tips that Guarantee an Excellent E-Commerce Site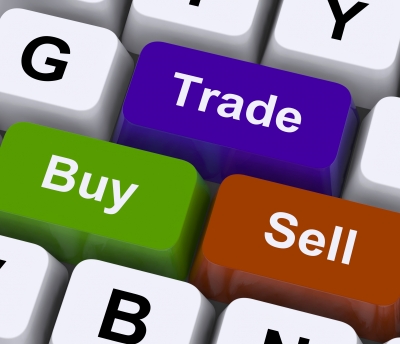 Unlike the early days on the Internet, e-commerce is not an alien entity any more. Rather than being sceptical, people openly embrace everything that e-commerce has offer, especially the benefits.
However, succeeding in the world of e-commerce is not an easy task and certainly is not for the faint of heart. It may rake in billions of dollars worldwide every year, but there is no shortage of companies and individuals seeking a bigger slice of the profit pie. Even though making your mark in the world of e-commerce can be challenging, it is not too difficult to get started. Building a successful e-commerce site is dependent on ensuring that all the components and pieces fall in effortlessly. Here are some top tips to help you create an excellent e-commerce site.
Website Design
Do not underestimate the power of simplicity. A majority of the most successful e-commerce sites have the simplest website design. Not only does it make the website look more professional, research has shown that consumers find it easier to trust e-commerce sites that are not too complicated.
When designing a website, keep in mind that the more multimedia you include, the longer it will take for the site to load. If the website takes too long to load, people lose interest and move on to a competitorâ??s site.
Web Hosting Service
The first thing that needs to be decided upon is whether you should opt for a free or paid web hosting service. Although the temptation to go with a free web hosting service can be immense, the smart money is always on going with a proper paid web hosting service.
It is better to pay more and go for an unlimited bandwidth package, than to lose business just because your site hit the monthly bandwidth limit. Always read the fine-print on the contract regarding bandwidth usage. Many times, these â??unlimitedâ? packages come with numerous stipulations.
Content Management System
The easiest way to determine which content management system (CMS) is best for your site is to try out various systems first-hand. Always opt for a CMS that you feel most comfortable with; the more familiar you are with a CMS, the less time you spend troubleshooting.
Check out what kind of e-commerce extensions are available for the different content management systems. A CMS may not be the most user-friendly, but may still be able to boast about having the best e-commerce extensions.
Website Security
The web hosting service can go only so far in ensuring the security of your website and the safety of your customers. Do not ignore or take lightly the security aspects of you e-commerce site; once security is flawed, the reputation of an e-commerce site can ta e real beating.

It is always a good idea to invest in a website security testing software or service. These services are specifically designed to detect and fix any security flaws for websites. It is perhaps the most significant and rewarding investment that the owner of an e-commerce site can make.

These tips do not guarantee that you will have a very financially successful e-commerce website, but they do guarantee an excellent site that should help put you on the e-commerce map.

Image courtesy of Stuart Miles / freedigitalphotos.net

[shareaholic app="share_buttons" id="4703992"][shareaholic app="recommendations" id="4704000"]