Ready To Dance Your Rear Off? Then Try Out These Three Apps
With summer now upon us, millions of people are seeking to get in shape, meet new people and enjoy themselves. One of the best ways to do all of the above is through dance â?? perhaps the oldest form of universal socialization, exercise and entertainment.
Those who love dancing have probably put some time into learning the proper moves and techniques, but not all of us have always been enthralled with the concept. Luckily, an increasing number of mobile applications now exist that empower non-dancers to quickly pick up these concepts and better themselves in a variety of ways. In the following article, we will discuss three different mobile applications that can help you learn awesome dance styles and get yourself into proper shape.
Tap App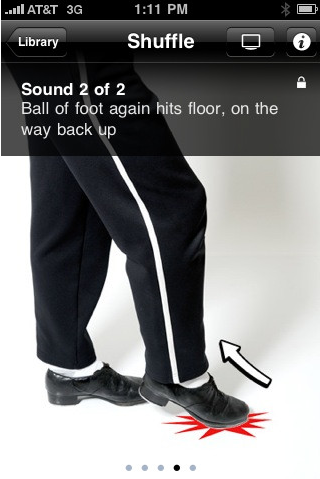 The art of tap dancing is not necessarily appreciated by all dancers, but many find therapeutic and health-related benefits in the practice. With so many different forms of dance out there, why would someone consider tap dancing as a new way to exercise and meet new people? For starters, it is an intense workout that can be utilized to learn proper body technique and rhythm â?? both of which will come in handy for learning other types of dance styles. The Tap App for iOS devices gives users access to more than 200 images of step-by-step tap dance moves, dozens of video demonstrations and animations to ensure that you know when to step and when to tap. Currently available on the iTunes App Store for $1.99, Tap App can help you tap away the pounds and learn basic dance techniques at the same time.
https://itunes.apple.com/us/app/tap-app/id336042804?mt=8
Ballet for Beginners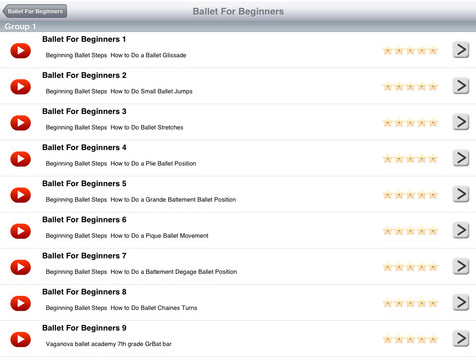 When people think about dancing and the positive effects it can have on the body, few consider the impact that ballet can provide. Not only can its rigorous routines help you tone and build muscle, but the balancing methods required to be effective can help users center themselves mentally and physically. This is where the Ballet for Beginners app comes into the picture. Users will be able to peruse more than 200 lessons contained within the app that are designed to cover all the basic and intermediate lessons of ballet. Its simple interface makes it possible for users to quickly find the video tutorials that they need to use in order to progress further in the art of ballet. Currently available for $2.99, Ballet for Beginners can be downloaded via the iTunes App Store.
https://itunes.apple.com/us/app/ballet-for-beginners/id381073635?mt=8
Learn Dance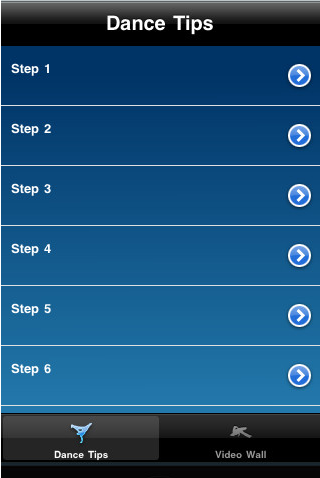 If you wish to learn the basics of dancing but have no natural rhythm, then it can be a frustrating experience. Thankfully, the Learn Dance app for iPhones can be a valuable tool that allows you to learn at a comfortable pace. Included in the app are a variety of simple dance moves and steps that can empower those with two left feet to release their inner dancer and get in shape at the same time. Currently available for $0.99, the Learn Dance app can be a simple solution to a simple problem â?? the lack of rhythm in your life.
https://itunes.apple.com/us/app/learn-dance/id372356077?mt=8
Featured images:
 

License: Image author owned

 

License: Image author owned

 

License: Image author owned
The author of this post, Emma William, is a part of the team at AfroLatino Dance, a provider of salsa lessons in Toronto. She has a keen interest in browsing for latest mobile apps and enjoys sharing her finds via blogging.

[shareaholic app="share_buttons" id="4703992"][shareaholic app="recommendations" id="4704000"]