Rags To Riches In Hollywood Film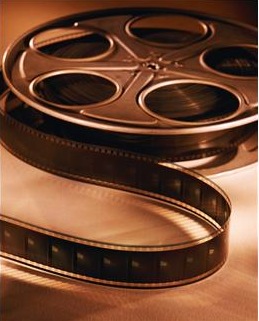 The opportunity to start out with nothing and become successful is a dream shared frequently by Hollywood, and there have been a number of uplifting movies showcasing such rises to success. Often starting from a place that is the lowest of the low, the characters in these films usually have to conquer formidable odds and create something extraordinary or unique to rise above the rest.
The following films are examples of people who started out with nothing and ended up with everything.
1. "The Pursuit of Happyness" (2006)
Starring Will Smith and his son, Jaden Smith, "The Pursuit of Happyness" is an inspirational story about a humble man who must take care of his child after his wife leaves him and he ends up destitute on the streets.
To become a success, Will Smith's character, "Chris Gardner," takes an internship that pays nothing to have a shot at becoming a successful banker. The movie shows that even in the direst of circumstances, someone who is committed to their dream and willing to take a chance can become a success.
2. "Dreamgirls" (2006)
As was once said famously, "there's no business like show business," and for the characters in "Dreamgirls," rising to the top of the music charts is a remarkable journey. Starring Jamie Foxx, Beyoncé Knowles, Eddie Murphy, and Jennifer Hudson, the movie showcases the problems with fame and how making the wrong decisions or being selfish in the music business can lead to disaster.
3. "Boiler Room" (2000)
The term "boiler room" is the name given by investment bankers for the room in the firm where all the high powered deals happen and in the 2000 film of the same name, stars Vin Diesel and Giovanni Ribisi play two men who are caught up in the wild atmosphere of Wall Street and some potentially unethical dealings.
The tagline for the film read, "There's no such thing as making too much money or taking too many risks," and in business that's often the case. It's a cutthroat world where anyone can get chewed up and spit out by the corporate machine.
4. "Gia" (1998)
There is almost no industry or business that breeds such stress in its participants and such a willingness to self-destruct as the world of modeling, and in the 1998 movie "Gia," starring Angelina Jolie, the turbulent life of real-life model Gia Carangi is showcased in graphic detail.
Gia came from truly humble beginnings and the movie shares the story of a model who was destined for the highest successes in the industry, and who would eventually succumb to the forces of drugs and the AIDS epidemic.
5. "The People vs. Larry Flynt" (1996)
Perhaps no one has impacted the business of pornography publishing more than the volatile real-life Larry Flynt. In the 1996 biographical movie, star Woody Harrelson portrays Flynt in all his bombastic glory as he rises from a small-time publisher of nude magazines to one of the most surprising defenders of free speech who has ever been inside a courtroom.

Larry Flynt took enormous chances with his freedom in his zeal to become a successful publisher, and is a fascinating figure of someone who started out as a person most thought was disreputable yet became a towering figure for such fundamental freedoms of American life.

Each of these films shares the struggles, failures, and successes of people who climbed their way to the top of an industry and sat at the peak of success. Whether the characters stayed at the top or tumbled down to the bottom after seeing such impressive heights, each film offers a glimpse into the dream of every person to make it big in business and in life.

David Spencer is a writer and banking executive who has his own real-life rags to riches story, starting as a security guard for a major corporation and through hard work and education working his way up the corporate ladder to senior vice president. He touts quality education as a key to success and offers advice about this topic at Executive MBA Guides.

[shareaholic app="share_buttons" id="4703992"][shareaholic app="recommendations" id="4704000"]